"Hey, but the Lonely Planet says so!", I argue.
That's my commonest gambit when I hit a roadblock with travel plans. Having inherited the travel gene or chromosome or whatever from my mom and dad, traveling was and is an itch, I'm unable to completely scratch. Not that I fully want to scratch it off anyway. So tag along on my journeys and help me see things as I should and maybe along the way I could return you the favor!!!
I'm Dr. Sreekar Harinatha. Ya, you read that right. I'm a doctor, a plastic surgeon to be precise and an avid traveler who loves to blog. I'm from Bangalore (Bengaluru now) and have traveled around a bit. I don't claim to provide an extensive guide to every place I have been to. However, I will try and paint a picture of how the experience is likely to influence you. I will also lend my cent worth opinion on what makes a place tick, presented abbreviatedly in the three suffixes against each place.
I present to you a photo from my office as a much-needed evidence of my two professions seamlessly merging together.
Here's a good place to start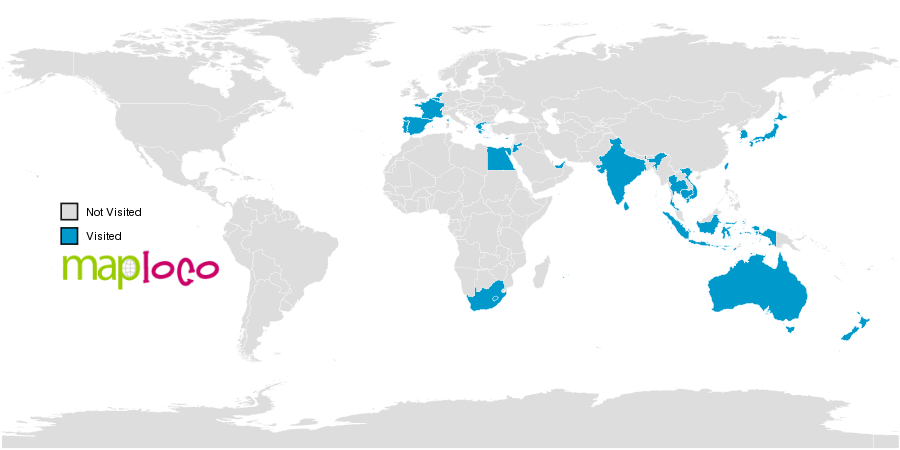 Create Your Own Visited Countries Map